Stylish, cozy, and built for the cool season, these boots have it all😍
❄️ Ensures superior warmth.
🛡️ Ultra durable and sturdy.
👢High ankle style boosts chic quotient.
🚶‍♀️ Comfortable for long walks.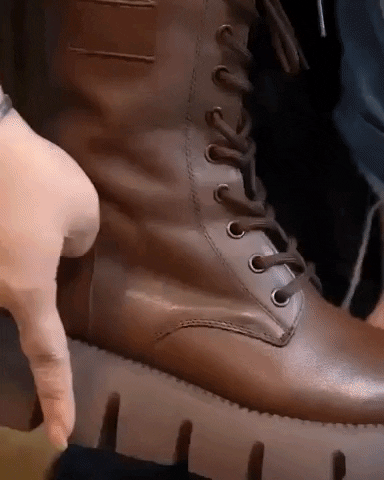 Welcome, Winter Enthusiasts! ❄️
Experience footwear revolutionized for cold weather. Our Chic Winter boots offer exceptional warmth and style, fusing quality, comfort, and fashion. Be it for work, casual outings, or winter adventures, these boots have got you covered.
Tired of Cold Feet? 🥶
Bid farewell to chills and discomfort with our thermally insulated boots. The high barrel design and cotton filling keep your feet toasty, while the thick sole buffers against cold surfaces, ensuring absolute warmth and comfort.
Need that Perfect Winter Look? 🎀
Amp up your winter style game with our chic boots. The high-barrel, thick-sole design adds a unique blend of rustic chic and modern fashion to any outfit. Gracefully versatile, they complement both informal and more put-together looks.
Buy Now & Indust Enjoy a 14 Day Money Back Guarantee!
Feel confident with your purchase of our Chic  Winter Boots. If, for any reason, you're not completely satisfied with your boot's quality and performance, we offer a full refund within 14 days.