The Wrap Around Sweater is a cropped length sweater with overlapping neckline. It features a soft chunky knit material with cuffed sleeves. Can be worn over or off the shoulders, as a strapless look with floating sleeves, asymmetrical or any other way depending on your mood! The possibilities are endless!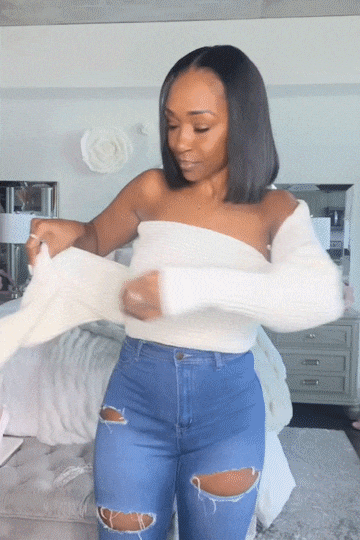 One size fits all, high elasticity, fat and thin can be worn, regardless of size.
The sweater has a width of 36 cm and a length of 216 cm.
Main fabric composition: Acrylic