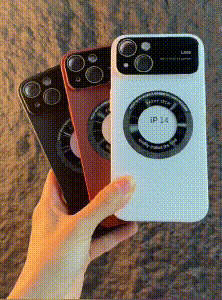 ADVANTAGE:
Comes with Magnetic Suction
Built-in Volume Dust-proof Hole
Comes with Camera Glass Lens Film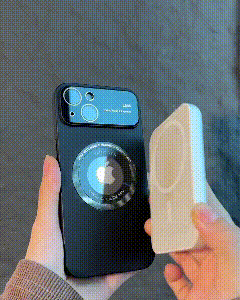 🏆【NO.1 Strong Magnetic Power】: Built-in super magnets enhance the magnetic connection, making wireless charging faster and safer than ever before. Our iPhone case won't fall off, no matter how much it's shaken.
👍【360° Total Protection】: It protects your iPhone from accidental drops, bumps, and scratches.
🔰【Upgraded Camera Protection】: Exquisite individual lens protectors precisely cover each lens without affecting night shots with flash. Keeps camera lenses in top condition.
✔️【Clean and Dustproof】: There is a dustproof net at the bottom to prevent dust from entering the interior, causing the sound quality to deteriorate, prolonging the life of the phone, and can be removed for cleaning at any time after the dust is full, keeping your iPhone the original look .
💎【Frosted glass is anti-slip and anti-fingerprint】: Oleophobic coating material, anti-fouling and anti-oil I can, continue to keep fresh.
UPGRADED DESIGN
All-Around Protection
Anti-fingerprints
Anti-Stain Technology
Anti-Drop and anti-explosion
Anti-Fall Strip Design
📍
Product Specifications
🎁
Package Includes