Keep your motorcycle helmets organized with this stylish helmet rack. Our handcrafted motorcycle helmet racks are made from old industrial piping and attached to reclaimed wooden boards. Our boards are sanded down and then treated before your chosen design is lasered onto the board. Once lasered your boards are then finished off with a natural satin or dark wax finish which brings out the natural beauty of the wood.

Our bearded skulls are custom cast in a durable plastic resin and then individually hand painted.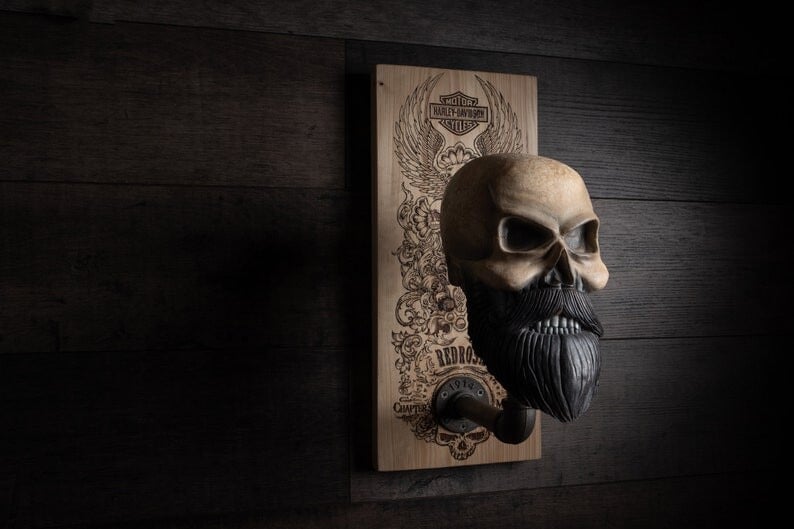 It easily mounts to any wall (make sure to mount into a stud for strength) with the included mounting hardware and can hold any motorcycle helmet.
At WARMEROCEAN Designs we strive to use as much recycled material as possible; our helmet stands utilizes repurposed timber sourced from the UK.
Wood tone and grain may vary slightly from images.
Our Helmet stands are suited to open face helmets.